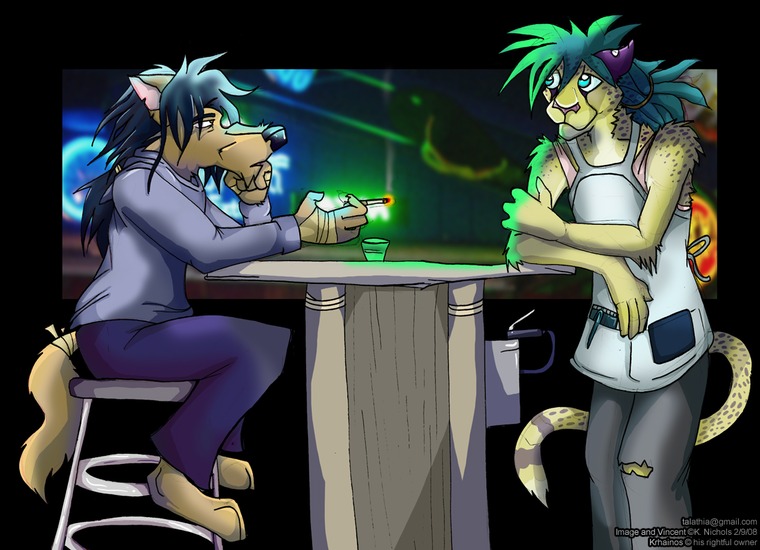 description
..taking over my country..."- Krhainos.

Sorry Krhainos, but Vincent is Jamaican. :(

Commission for =krhainos. He wanted his character in my 'world'. I threw him in over at Kurt's bar. Seems the only place he'd likely be caught at. May go back and edit a few things. Not sure yet. This sucked 10+ HOURS of my life away.

You all just smile and nod because Kurt and Vincent rarely show up on the Internets. >>;.

Return to home
Usage Policy
Gallery Powered by
zen
PHOTO
All characters and images and text unless stated otherwise
Copyright © krhainos 1996-2011